Sign Up

Receive 200 points when you sign up for HDL Star Rewards.

Follow on Instagram

Receive 100 points for following us on Instagram.

Like Us on Facebook

Receive 100 points for liking us on Facebook.

It's Your Birthday

Receive 200 points to celebrate your birthday.

Share About Us on Facebook

Receive 50 points for sharing about Hope Design Ltd. on Facebook.

Refer a Friend

Each HDL Star Rewards member receives a personalized referral code to share with friends and family.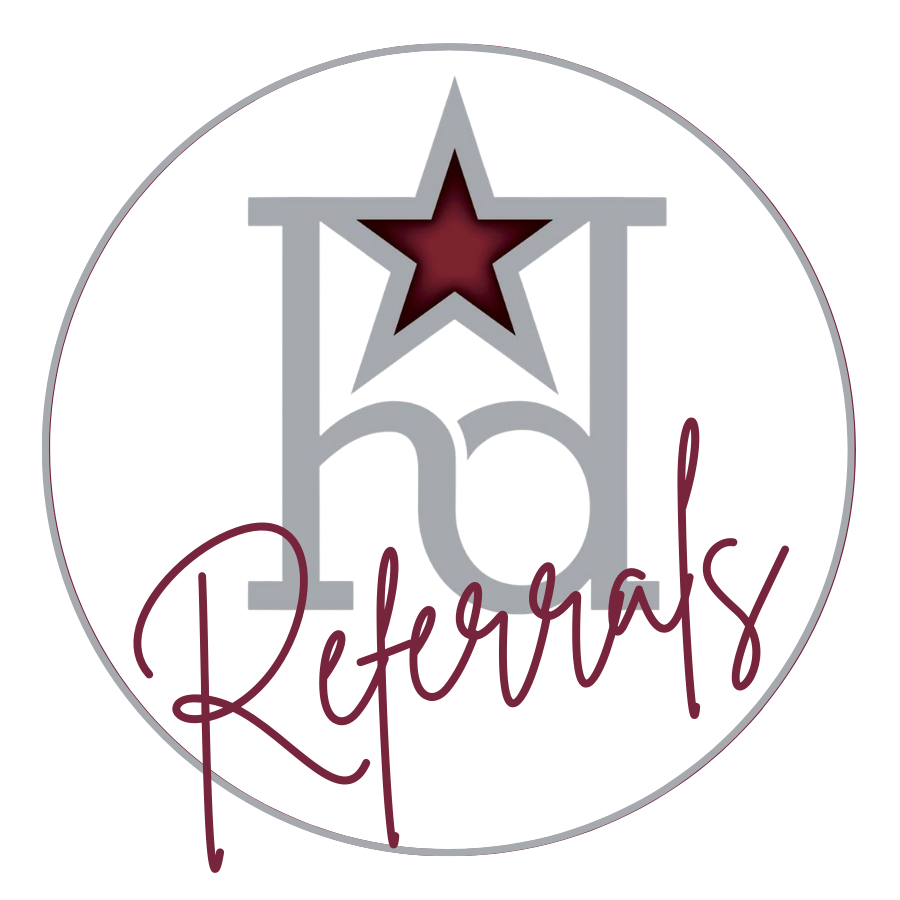 HDL Star Referrals
Refer a friend using your personalized referral url, and your friend receives $10 off their first purchase of $20 or more.
Once they complete their purchase, you receive 1000 points ($10 in rewards).
Join Now
Redeem Your Points
When you are ready to redeem your points, follow the steps below to turn your points into a rewards code to be used at www.hopedesignltd.com. 100 points = $1 that can be used on a new Hope Design Ltd. purchase.
01. - Log in to your Star Rewards account dashboard through the red "Star Rewards" box on the right side of www.hopedesignltd.com
02. Click on "Ways to Redeem".
03. Click the Redeem button, then Confirm.
04. You'll receive a one-time use code on your dashboard and via email.
Frequently Asked Questions
How do I earn HDL Star Rewards Points?
You just need to sign up for a Star Rewards account to start earning points. You can also earn points by sharing about and shopping at Hope Design Ltd.
How can I use my HDL Rewards Points?
Rewards points can be redeemed for purchases of $20 or more. Each 100 reward points is worth $1. Rewards can only be used for purchases at www.hopedesignltd.com and they are worth no cash value.
Can I combine my HDL Star Rewards points with other discounts?
Star Rewards points can not be used in combination with any other discount codes at www.hopedesignltd.com.
How can I see my reward balance?
You can view your reward balance by logging into your Star Rewards account on www.hopedesignltd.com.
How can I find my referral code?
Your referral code is available when you login to your Star Rewards account. You can copy the url or share your personal referral url through Facebook, Twitter, or email.
I shared my referral code, so when will I receive my 1000 points?
You will receive your Star Reward points when your friend completes their first order using your unique referral url.
Do I receive Star Rewards points for my wholesale order?
Our wholesale program already provides discounts based on order size, so wholesale clients are not eligible to receive Star Rewards points for wholesale purchases.
What is the Hope Design Ltd. Insiders Group?
You can request to join the HDL Insiders Facebook Group, so you can be part of our VIP clients who receive first looks, exclusive access, and the chance to purchase one-of-a-kind and limited edition pieces before they go public on our website.