Custom Designed Heirloom Pieces
Let us help you honor your family legacy by reimagining your cherished buttons, pins, or charms into meaningful heirloom pieces through our custom design process.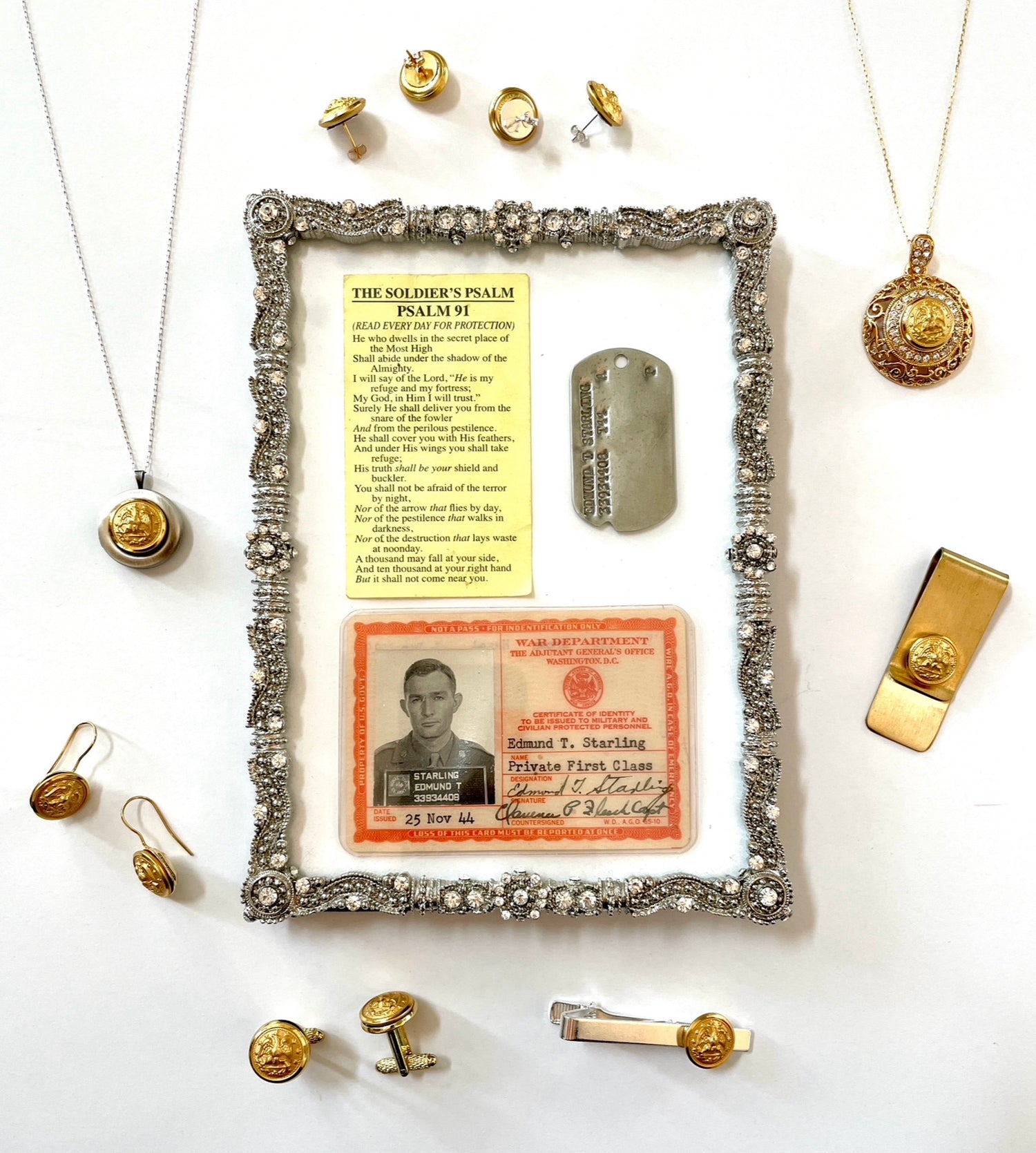 How does it work?
Our Custom Design Process helps you turn your uniform buttons, lapel pins, or charms into a modern piece of jewelry or men's accessory. You select your jewelry or accessory design, your metal preferences, and send us your buttons, pins, or charms. Our Artisan, Lauren Hope, will transform your well-loved materials into a modern, meaningful, handmade creation.
Custom creations take time and we want to ensure you get the very best design. Our current shipping window is 4-6 weeks from when we receive your buttons, pins, or charms. 
01. Choose Your Materials

Choose the items you want us to reimagine. This can include military, police, firefighter, or any other uniform buttons, special lapel pins or charms.




02. Send Us Your Materials

Send your materials to our Georgia studio. Please include your name, email, phone number, and shipping address with your buttons.

Hope Design Ltd.
4353 Wisteria Lane

Fortson, GA 31808

03. Select Your Design

Artisan Lauren Hope, can turn your materials into necklaces, earrings, brooches, bracelets, cuff links, tie tacks, tie clips, and more. Take a look at our Legacy Collections below and decide on your design or schedule a custom consultation to work with Lauren directly on your design.

04. Receive Your Heirloom

Your new piece will be delivered to your door. You can also select gift wrapping (as pictured above) for a small additional charge and a personalized gift note if you would like it delivered to a gift recipient. Now you have a special handmade design that honors your family legacy.
Find Inspiration For Your Design